Photos
D.A. Davidson Annual Day of Caring September 2021

Employees from the Omaha office volunteered at Child Saving Institute, where they cleaned up their outdoor grounds.
Lincoln Good Life Halfsy November 2020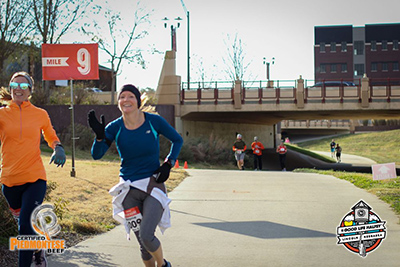 D.A. Davidson was a presenting sponsor at the 2020 Good Life Halfsy and also had a few employees participate. Pictured above is Melanie Johnson, a Registered Assistant in our Lincoln office.
D.A. Davidson Annual Day of Caring September 2020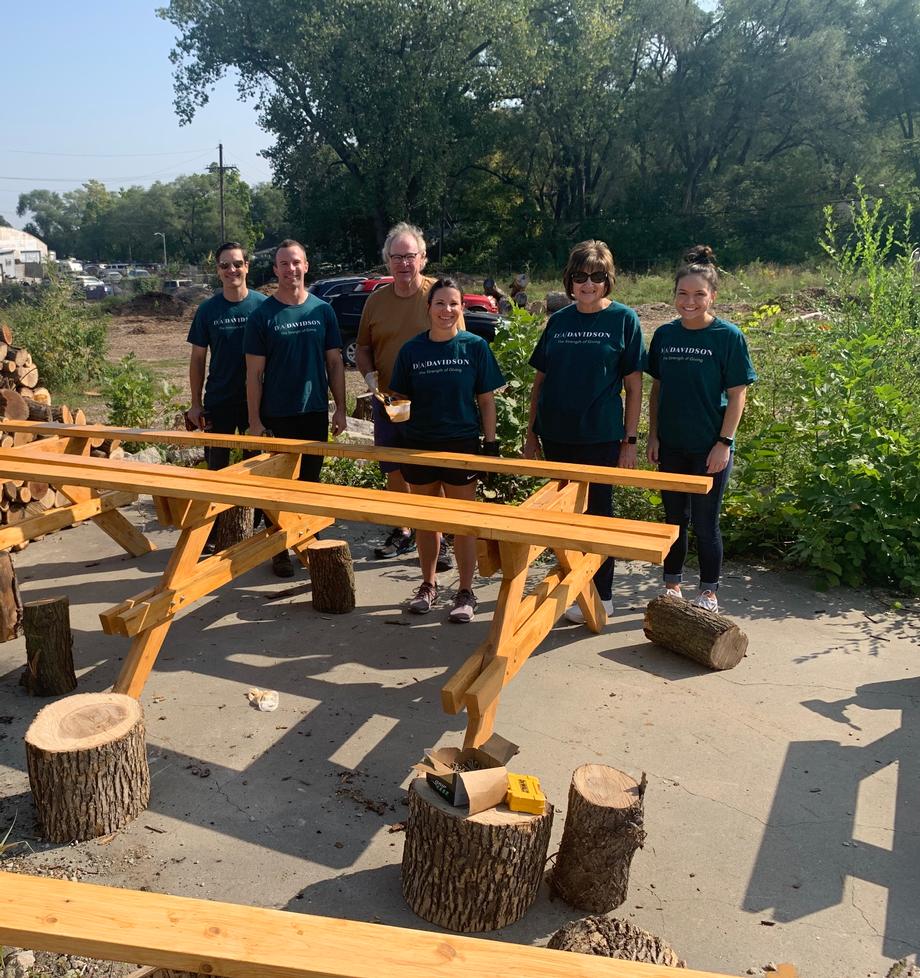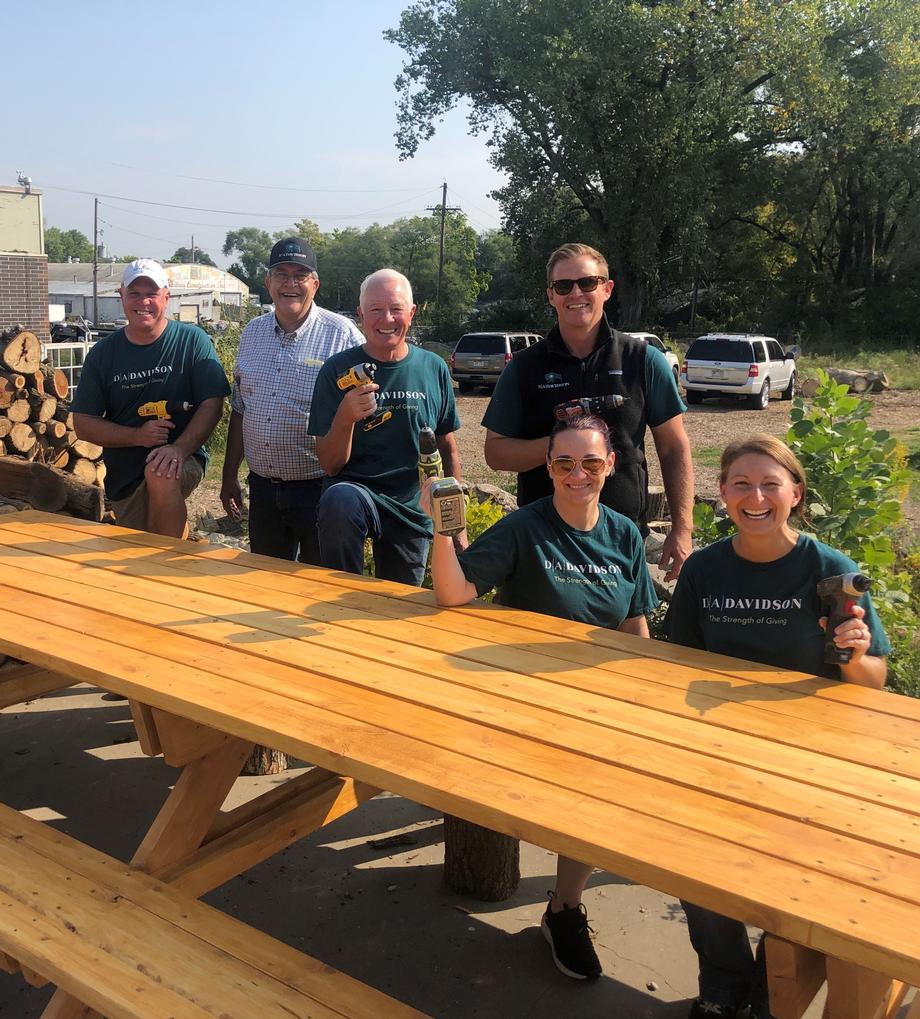 Two groups from the Omaha office volunteered at Omaha Permaculture, where they built twelve foot tables for community gardens around Omaha.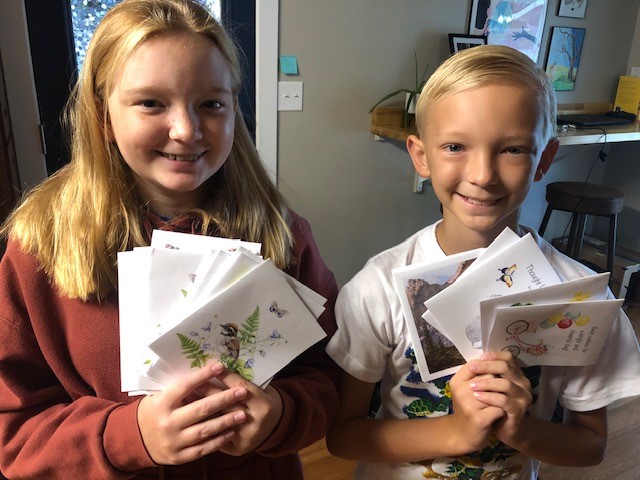 Melanie Johnson's kids made cards for the local nursing homes and first responders, as part of Day of Caring.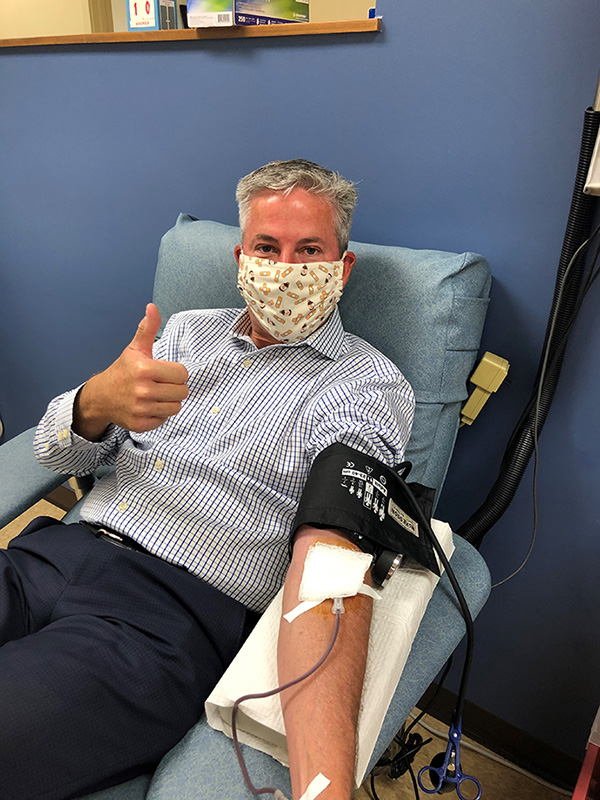 Todd Peterson, a Financial Advisor in our Lincoln office, is pictured above making his 118th blood donation.
Click here for more information.
Columbus Office Donates to Columbus Comminity Hospital June 2020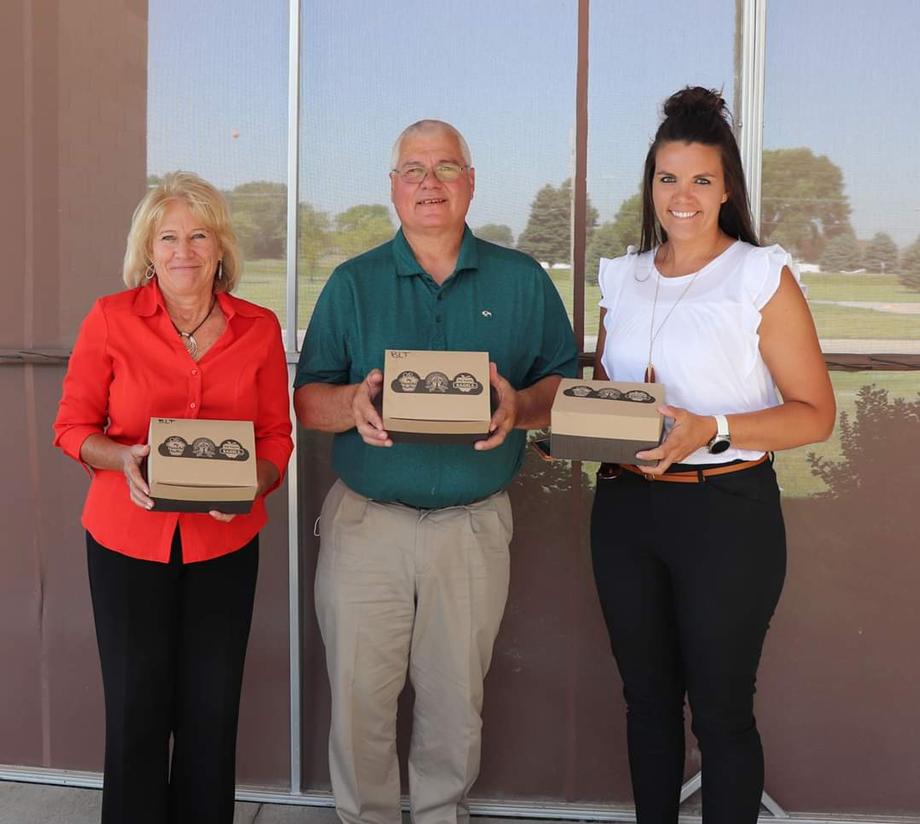 Our Columbus office donated 35 Big Apple Bagel boxed lunches to the staff in the ACU and ICU at the Columbus Community Hospital, as a thank you for all they have been doing during COVID. Pictured from left to right is Pam Souders, Brian Bunkers and Paige Young.
Registered Client Associate Panel of Excellence October 2019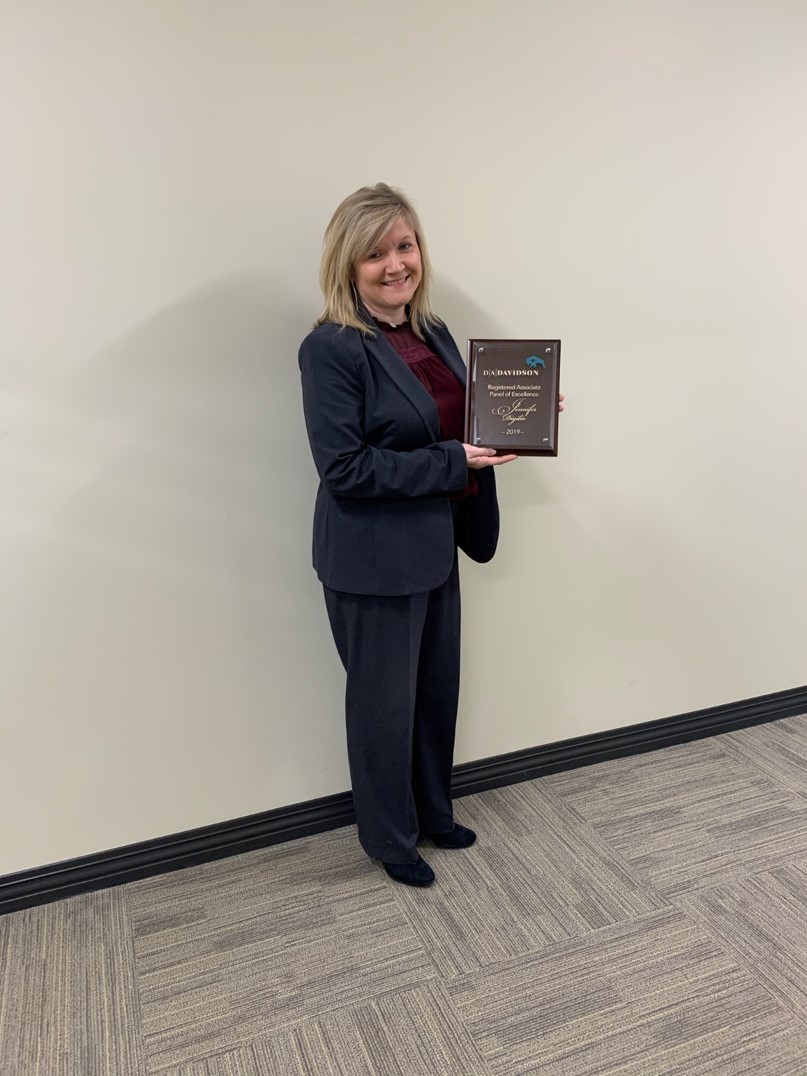 Jennifer Digilio, of Omaha, was named the Registered Client Associate Panel of Excellence. This award recognizes Registered Associates within our firm who have gone above and beyond and deserve recognition for their outstanding performance and contributions.
Outstanding Achievement Award October 2019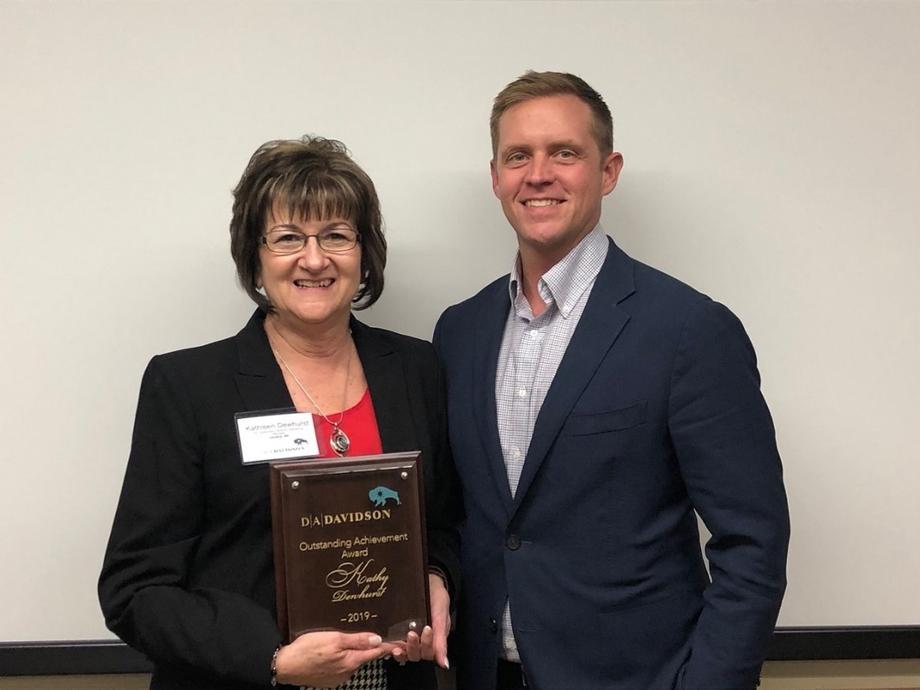 Kathy Dewhurst, Vice President, Supervisory Branch Operations Manager was awarded the Outstanding Achievement Award at the annual BOOM meeting. The Nebraska branches would not be the same without her expertise and dedication to all of us.
Serve Nebraska Flood Assistance Award October 2019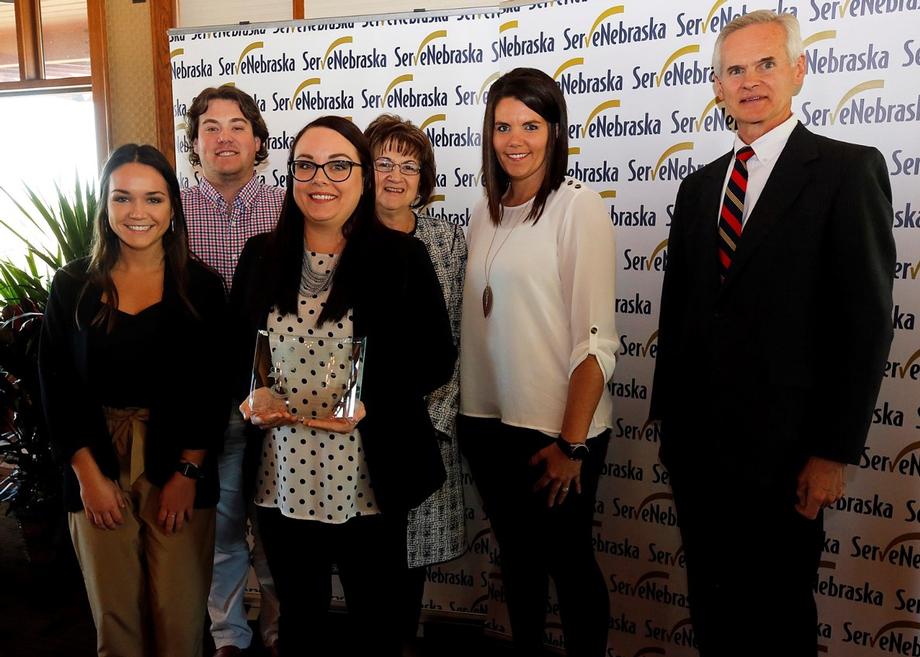 D.A. Davidson was selected by the Governor as an honoree corporation for our flood assistance, thereby receiving an award in the Disaster Category at the 2019 Serve Nebraska Step Forward Ceremony.
Click here for more information.
Lincoln Children's Zoo Client Appreciation Event September 2019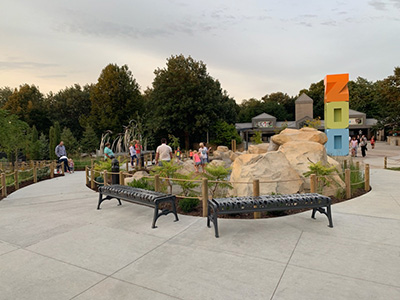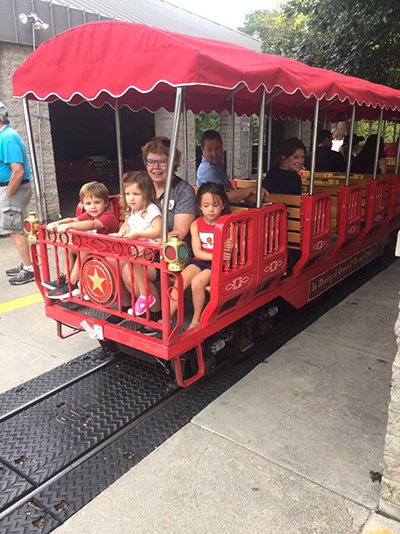 D.A. Davidson rented out the Lincoln Children's Zoo for a few hours which gave clients and employees a chance to see the zoo and have a cookout. Pictured on the left is Adam Hayes and his family taking a ride on the train.
Annual Columbus BBQ September 2019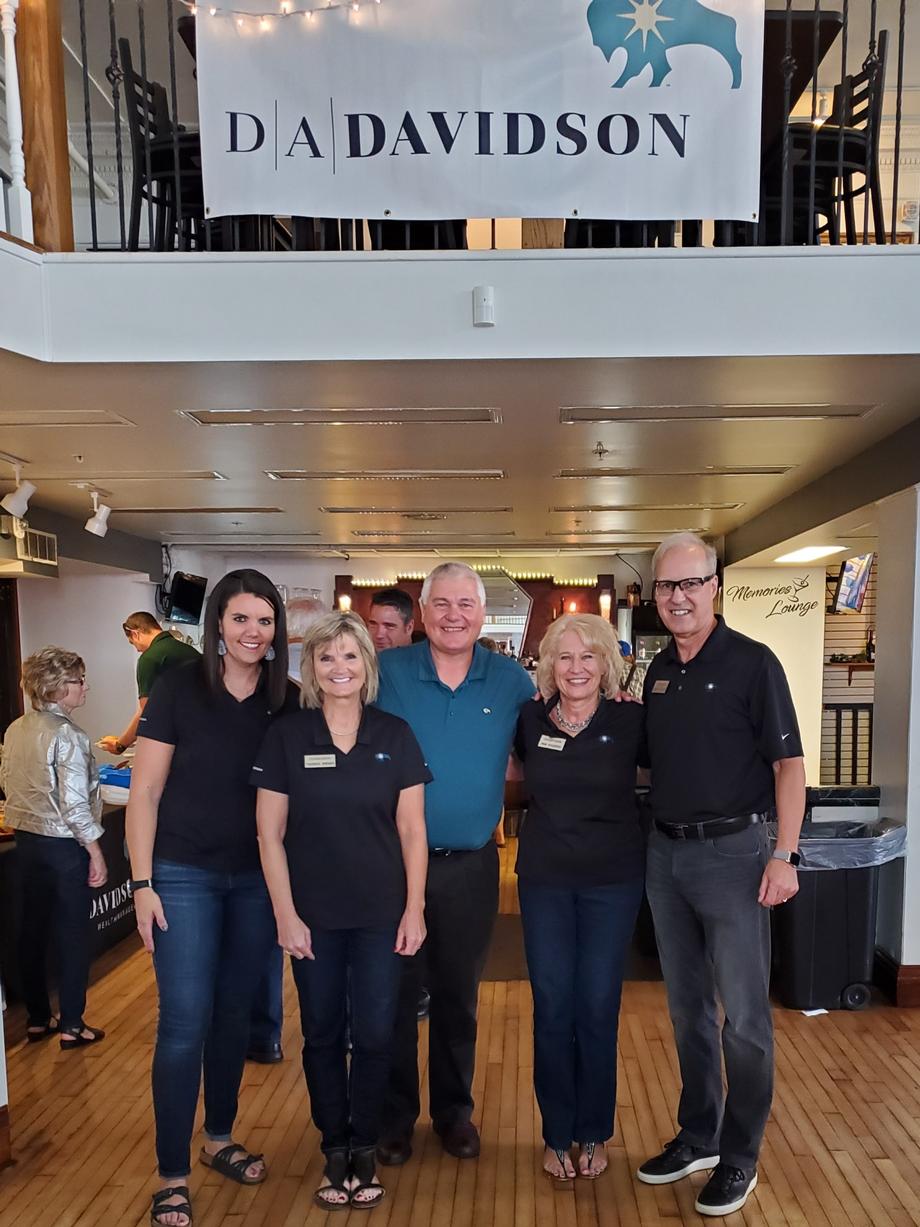 Each year the Columbus office hosts a Client Appreciation Open House BBQ for their clients and employees. This year they had 275 people attend, which was their best attendance since they started 10+ years ago!
D.A. Davidson Annual Day of Caring September 2019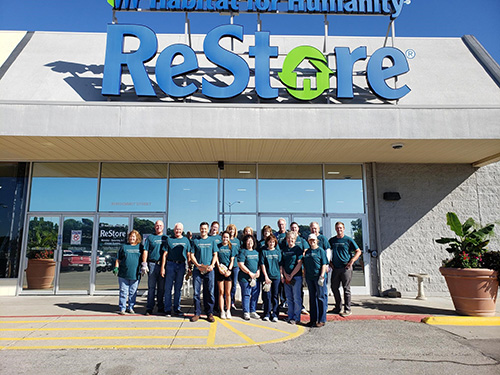 Pictured above is a group from the Omaha office who volunteered at Omaha Restore. Volunteers helped with merchandising, assisted customers, processed donations, and completed exterior work on the grounds.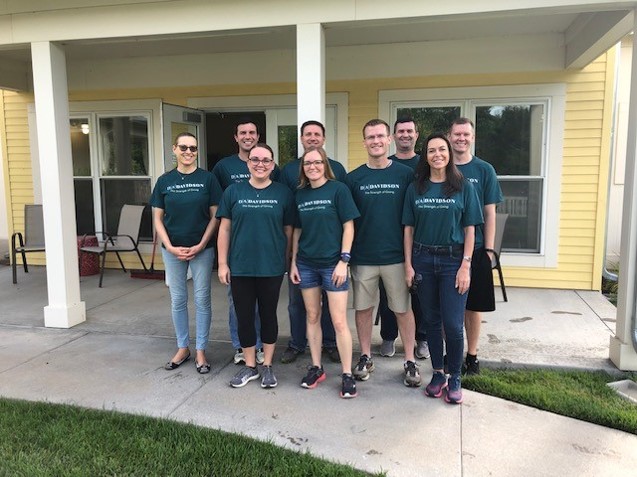 Pictured above is one of the Lincoln groups who volunteered at Child Advocacy Center and helped with landscaping and clean up of the property.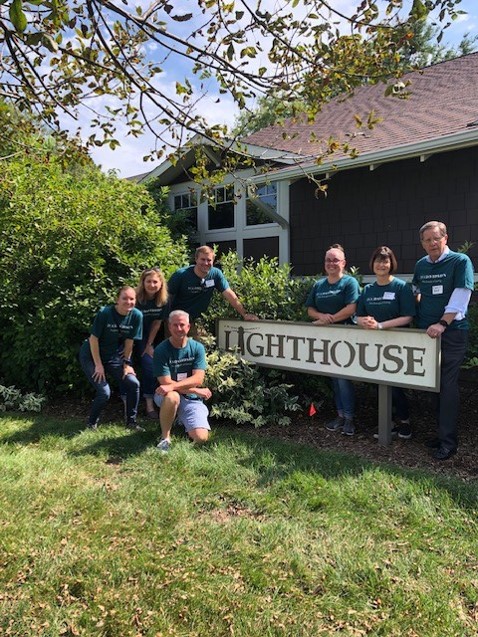 The second Lincoln group volunteered at Lighthouse where they participated with the youth of the Lighthouse in a lawn game touranment. Before leaving for the day, they also handed out snacks and drinks to the kids.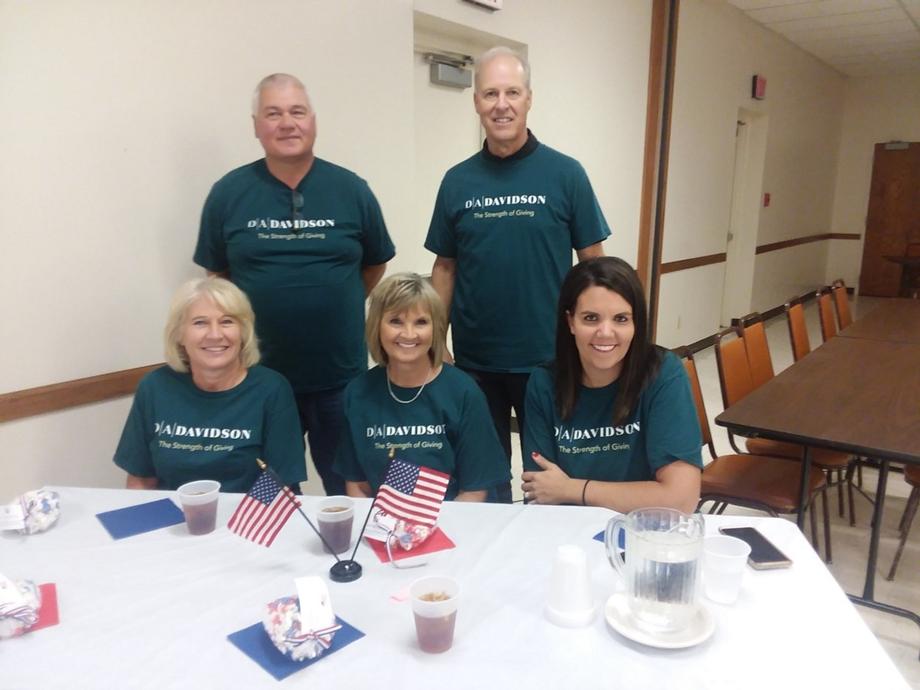 The Columbus office helped with the United Way Campaign Kick-Off where they served and cleaned up lunch. The theme this year was,\ "Neighbor Helping Neighbor," which was very fitting for them, due to the flooding that took place this summer.
Click here for more information.
Nebraska Philanthropic Advisors Network September 2019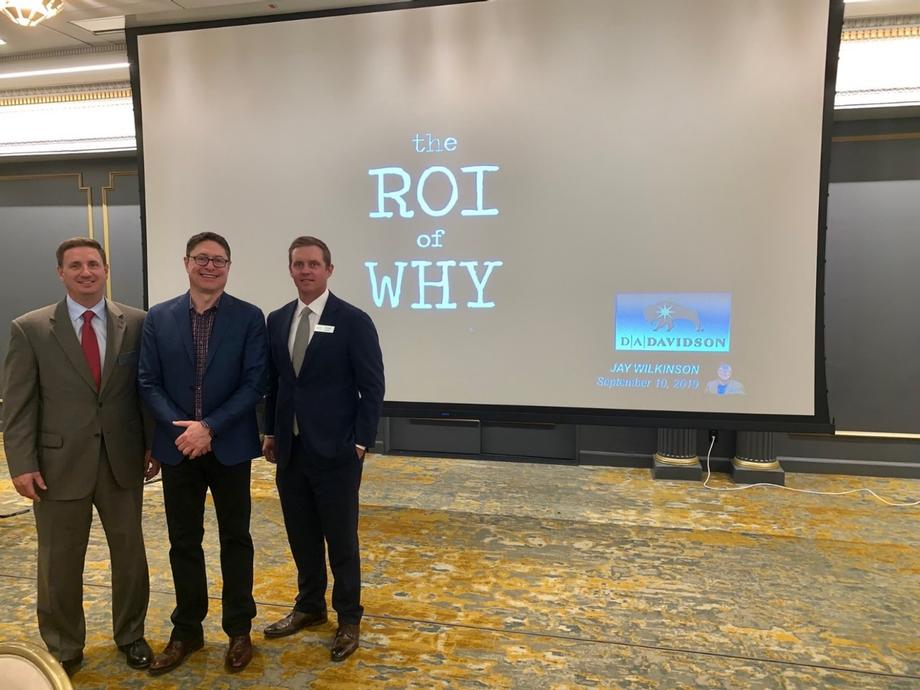 Nebraska Philanthropic Advisors Network (NPAN) is an annual event and this year, Jay Wilkinson, founder and CEO of FireSpring, presented on "The ROI of Why," at Happy Hollow Club. Pictured above (from left to right) is John Decker, Jay Wilkinson and Trevor Kula.
'Aloha' from Columbus- Columbus Days July 2019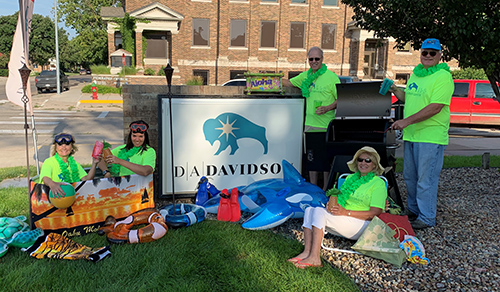 Columbus Days is an annual fundraiser and this year our Columbus employees had a tropical theme.
Nebraska Flood Relief Check Presentation May 2019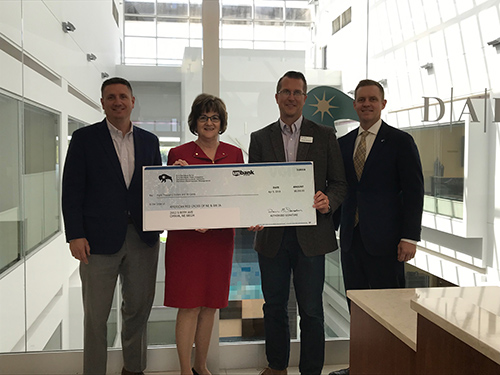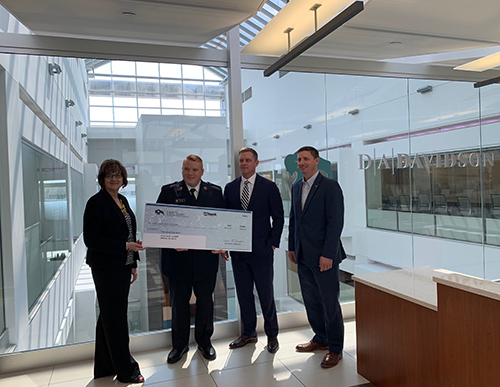 Many of our family members, friends, and clients were affected by the flooding that devastated Nebraska and much of the Midwest. D.A. Davidson employees raised more than $16,060 and Corporate has matched those donations with another $16,000 contribution. These donations were split between the American Red Cross (pictured left) and Salvation Army (pictured right). Presenting the checks is our management team, John Decker, Kathy Dewhurst and Trevor Kula.
Tabitha Courage Award Presentation April 2019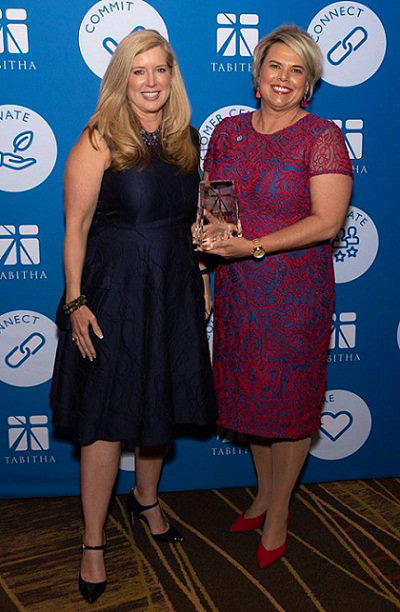 Lisa Smith (left) is pictured accepting Tabitha's 2019 Courage Award. This award is for those volunteers who give extraordinary in the pursuit of outstanding, compassionate care for Nebraska seniors.