Management
OUR NEBRASKA MANAGEMENT TEAM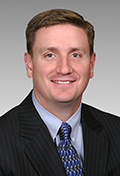 John Decker
Senior Vice President, MD Investment Banking & Co-Director of Nebraska Branches
Lincoln Wealth Management
JLDecker@dadco.com | (402) 437-1063
A native of Lincoln, Nebraska, John joined SMITH HAYES Financial Services Corporation in 1996 as an intern and later became VP of Public & Corporate Finance from 1999-2002. In May 2002, he joined Douglas Theatre Company as CFO to embark on a strategy to expand and update the theatre circuit and prepare it for sale. John remained in that position until successfully completing the sale transaction to the Marcus Corporation (NYSE: MCS) in April 2008. He rejoined SMITH HAYES in May 2008 as Executive VP and Director. While serving in that role, John led sales force growth and improvement initiatives, ultimately achieving record asset growth, gross revenue and profitability. In 2013, he accepted the position of President & CEO of SMITH HAYES, and was responsible for leading the day-to-day activities of the firm. In 2016, John organized and managed the merger of SMITH HAYES with D.A. Davidson (both ESOP firms), a transaction which resulted in a successful combination of strengths and an expanded level of services for the firm's clients. Currently, John is leading an effort to grow D.A. Davidson's collaborative presence in wealth management and investment banking in the Midwest and beyond, the results of which have produced a number of successful M&A engagements and capital financings.
John graduated from the University of Nebraska with a Bachelor of Science degree in Business Administration with an emphasis in Economics in 1998 and completed an MBA with high distinction in 1999. He is currently on the board of directors of Hampton Enterprises, Inc. and Bryan Health. He enjoys spending time outdoors with his wife, Tammy, and their children, Taylee and Jackson.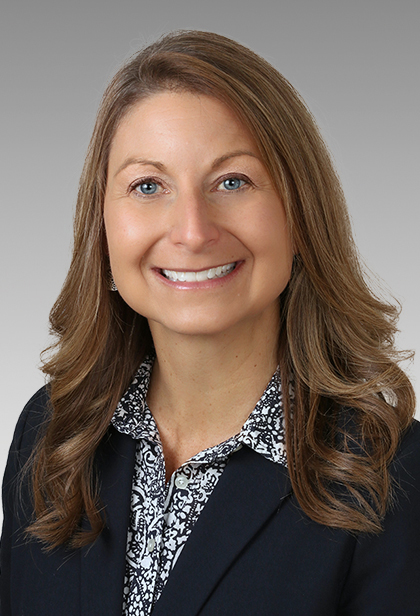 Kelli Damgaard
Supervisory Branch Operations Manager
Omaha Wealth Management
KDamgaard@dadco.com | (402) 392-7810
Prior to joining D.A. Davidson, Kelli began as an intern at SMITH HAYES in 1997. She is fully licensed with a Series 7, 63 and 65, and holds a bachelor's degree from the University of Nebraska Omaha where she majored in finance and minored in banking.
Kelli resides in her hometown of Council Bluffs, Iowa. She married her husband, Jeremy, in 1998 and they spend most of their free time parenting their children, Zohie and Bridger.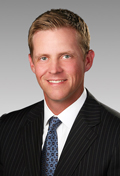 Trevor Kula
Senior Vice President, Financial Advisor, Co-Director of Nebraska Branches
Omaha Wealth Management
TKula@dadco.com | (402) 898-4358
Trevor graduated from the University of Nebraska – Kearney with a bachelor's degree in geography. Trevor transitioned from a career in golf to the investment industry in 2005. He later formed a partnership with Randy Peck at A.G. Edwards & Sons.
Trevor lives in Omaha with his wife, Kim, and their four children. He is an active member of the community, and enjoys spending his free time with his family, in the outdoors and on the golf course.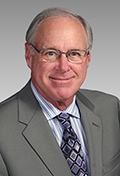 Tom Smith
Vice Chairman, Wealth Management
D.A. Davidson Companies
TCSmith@dadco.com | (402) 437-1026
Tom was named Vice Chairman of Wealth Management in April 2016, when the former SMITH HAYES Companies Inc. combined with D.A. Davidson. He previously served as Chairman of SMITH HAYES and its subsidiary companies.
Tom began his career in the investment industry with First Mid America, Inc., a Lincoln, Neb.-based financial services company. First Mid America was merged into Paine Webber in 1983, and Tom was a Senior Vice President with Paine Webber until he and Tom Hayes started SMITH HAYES in 1985. He is a graduate of the University of Nebraska's College of Business Administration.
An active member of the community, Tom is the Chairman of the Lincoln Chamber of Commerce and Lincoln Community Foundation, and serves on the boards of the University of Nebraska Foundation, Madonna Rehabilitation Hospital, Jackson Hole One Fly Foundation, Foundation for Educational Services and National Student Loan Program. He is also a board member for private companies Stratus Funds and Stockman's Financial Inc.